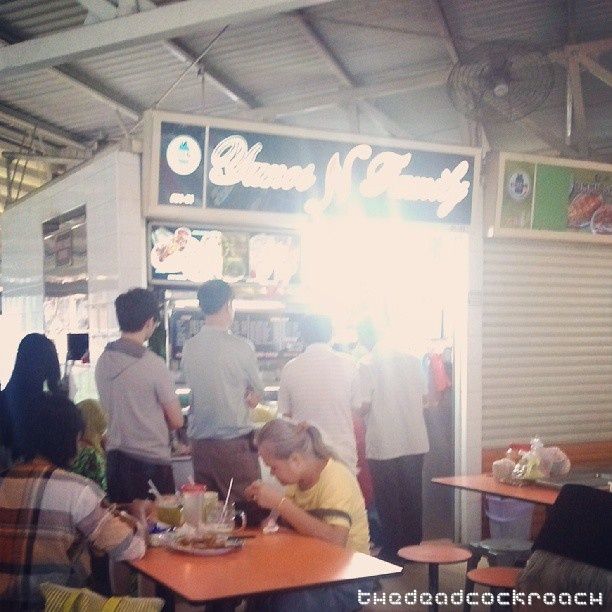 Mee Soto
is one of my favorite Malay food.
In fact, it is the first Malay dish that I was introduced to when I was young. So far, the best
Mee Soto
I had is the one from the GSMB canteen at Ayer Rajah. Alas, it is a military camp where I no longer have the authority to visit anymore.
My favorite way of having
Mee Soto
is to dunk a
begedil
or fried chicken wing into the soup. I would first eat up all the
mee
and ingredients before taking my time to enjoy the soggy begedil/fried chicken wing.
I first noticed this Malay stall at the Ang Mo Kio Central Food Centre while on my way home after the
McDonald's event
at Ang Mo Kio Park and when the Channel 8 program "
WHERE THE QUEUE STARTS
" season 4 recently featured this stall on their program, I know it is time to pay them a visit.
I was there a quarter before noon and a queue of more than ten people has already formed. I stood in line for about twenty minutes before it finally reach me.
As mentioned earlier, I enjoyed my
Mee Soto
with chicken wings so I ordered a bowl of that but strangely, instead of the usual fried chicken wing, what I got was a boiled one.
I am not sure if this is the norm as it was the first time I have ever gotten a tasteless boiled wing which is probably used to boil the soup.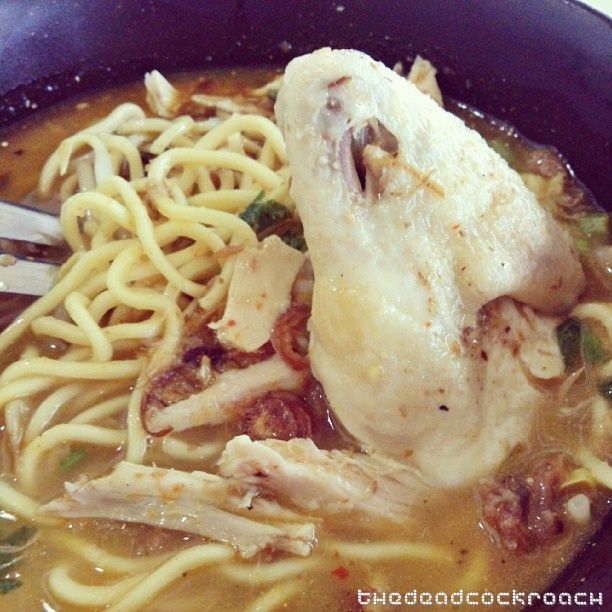 Mee Soto $3 (with wing + $1)
When my order is ready, I added a tablespoon of the all-important chili into my bowl and quickly found myself a table. I find eating
Mee Soto
a truly
shiok
experience because the chili would always make me break into a sweat.
Unfortunately,
Yunus N Family's Mee Soto
did not make the mark for me.
I have no idea what went wrong. Perhaps there was too much dark sauce in the chili mixture because my bowl of soup turns sweet instead of being fiery.
I am not saying that it's awful but I just could not discern the unique taste of
Mee Soto
in this bowl.
I never fail to finish my
Mee Soto
but this time, I could not even stomach half of it. It is very disappointing to travel all the way from the west to Ang Mo Kio just to queue twenty minutes for this.
In compliance with the style of "
WHERE THE QUEUE STARTS
", I would say "不值得!"
The Verdict?
2/5
YUNUS N FAMILY
Ang Mo Kio Central Food Centre
Blk 724 Ang Mo Kio Ave 6
#01-01
Singapore
560724
Opening Hours:
Mon - Sat: 11am - 9.30pm
Sun: C
losed